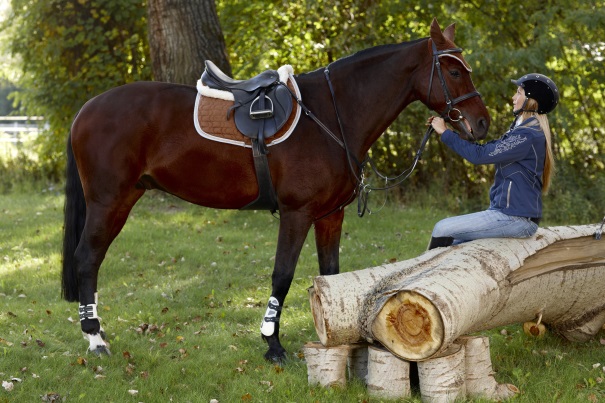 In our previous post, we talked about a few different care tips you need to consider for your horse before the fall and winter seasons arrive. Horse maintenance not only involves the horse's health, but it also encompasses the animal's comfort as well. Here are some additional horse care tips for the fall and winter months that you can implement, so your mare can be happy and healthy all year round.
Pay close attention to their hooves – Most horse owners are aware hoof maintenance is one of the most important things to maintain, regardless of the time of year. However, pay close attention to your horses' hooves before the temperatures become colder because it could save you trouble when the spring rolls back around. If your horses' hooves are dry, cracked, or infected before the fall, it's important to address it with your vet or farrier before things get worse. Maintaining hooves throughout the colder seasons only becomes harder due to proper hoof hydration, so make sure you're doing what you can to take care of it before it becomes a serious health risk for your horse.
Make sure they're up on their vaccinations and deworming programs – Deworming and vaccination schedules are extremely important during cold temperatures for a variety of reasons. First, parasites can become extremely active in your horse during the fall and winter months because of the temperatures. Mainly experts say that working with your vet to perform a fecal egg count test on a regular basis can prevent the spread of parasites during this time of year. Regular vaccination schedules are also important here since a horse's immune system can become compromised during this time of year.
If you're looking for equine liability insurance for your horse, turn to us at Ark International Group. We provide a variety of different trainer, recreational, and professional horse insurance. Give us a call for more information today at (800) 328-8894.
---
---