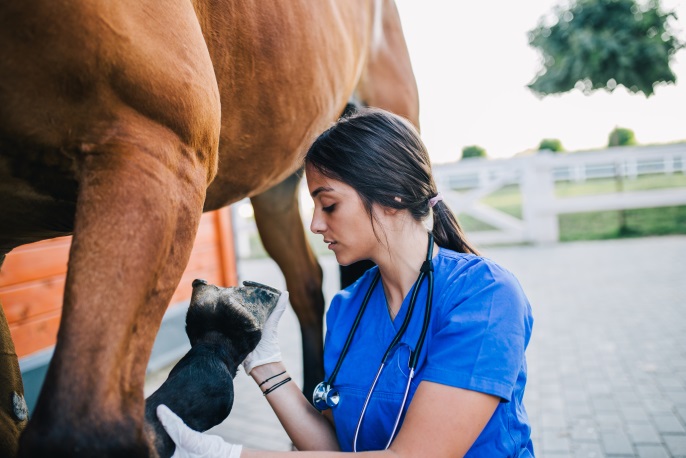 A horse can fill many roles, from simple trail riding buddy to working animal to showjumper. No matter the reason that you have a horse, you should protect it and yourself as best you can by obtaining insurance from a company like ours at Ark International Group. Horse insurance gives you peace of mind that you can take care of your four-legged friend when he needs special veterinarian attention, for example.
Another way you can take care of your horse is by following good advice from knowledgeable sources, much like the advice we will provide here about caring for your horse's legs.
Since their legs are the key to everything a horse does, they require close and specialized attention at all times. You want to monitor the horse's gait for any indications of pain or lameness.
A warm-up is important before starting any activity, and this applies just as much to horses as humans. So when you take your animal out of the stall, make sure to put it through a gentle warm-up for several minutes to get it loose and ready to work.
Use breathable boots to protect the horse's legs from injury while allowing cooling at the same time. Remove the boots immediately following the activity allows for more cooling. And speaking of cooling, using running water to lower their temperature is also a good idea.
Horse insurance, combined with quality care, will ensure a positive experience for your animal.
---
---